FBCNS was proud to award two journal-sponsored prizes at Hydrocephalus 2021 virtual meeting 10-13th September 2021.
The awardees were:
Kaito Kawamura, Graduate Student at Juntendo University, Japan.
Abdel-Hameed Dabbour. Student at University of Auckland, New Zealand.

About the winners
Kaito Wakamura for his presentation: DNAH14 knock-out mice developed adult-onset chronic hydrocephalus.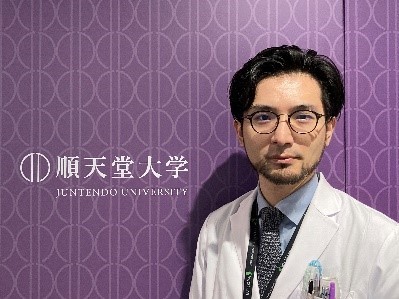 I am currently researching on ependymal cilia and molecular clearance mechanism in the central nervous system under Professor Miyajima and Dr. Nakajima's supervision at the Department of Neurosurgery of Juntendo University, Tokyo, Japan. We produced the DNAH14 knock-out mice, which develops ciliary dyskinesia and chronic symptomatic hydrocephalus. This model mouse showed disorganization in the intra-ventricular CSF movement, and developed hydrocephalus and cognitive impairment with aging, similar to patients with normal pressure hydrocephalus. I appreciate the opportunity to present my work in the young investigator's competition at Hydrocephalus 2021 and the organizers in the meeting. These studies brought our attention to regular beats in ependymal cilia as a contributor to molecular clearance. Currently I am intending to understand more details on how ciliary movement takes part in the normal and abnormal physiological mechanisms. I hope that can strongly promote our understanding of hydrocephalus and cerebrospinal fluid physiology.
Abdel-Hameed Dabbour for his presentation: Wireless brain micro-implants; assessing their long-term safety during chronic brain implants.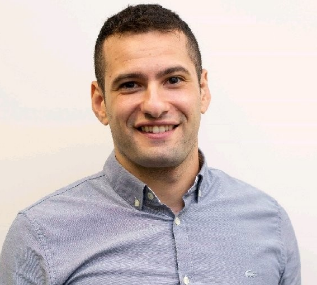 My passion for improving lives and clinical outcomes through medical device research began to sprout during my mechanical engineering undergrad days. I have assisted in the development of several medical devices both in the commercial and academic space. I now find myself exploring the novel risks of wireless brain implants as a PhD Candidate at the Auckland Bioengineering Institute in New Zealand. I have a keen interest, and look forward to continuing my journey in medical device risk management, intracranial pressure sensing and wireless brain implant research.