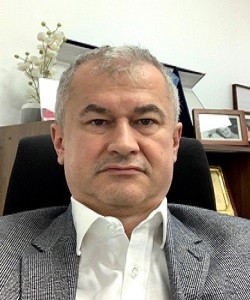 Zoran Redzic, Editorial Board Member
Kuwait University, Kuwait
Find publications in PubMed
Dr Zoran Redzic graduated in Medicine (MD) in the School of Medicine, University of Belgrade, Serbia in 1991. He did MSc degree in Neurosciences 1991-1993 and PhD in Medicine 1993-1996. From 1996-1998 he was Assistant Professor and then from 1998- Associate Professor at the School of Medicine, University of Belgrade. In 2001 he was granted a 2-year International Fellowship by the Wellcome Trust and, thus, moved to King's College London where he did his research on choroid plexus physiology with late Dr Malcolm Segal. In 2003 he moved to the University of Cambridge, where he spent one year working on choroid plexus and brain endothelial cells primary cultures. From 2004 he has worked in the Faculty of Medicine in Kuwait and is currently professor of Physiology and Head of Department since 2014. He spent one year, 2011-12, as a visiting scientist in University of Oxford, working with Prof. Alastair Buchan. His main research interests are hypoxic brain and signaling between the brain cells that is triggered when the brain becomes hypoxic or ischemic. Also, he is interested in choroid plexus physiology and physiology of the brain extracellular fluids (the interstitial fluid and the cerebrospinal fluid).