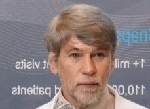 William Banks, Editorial Board Member
University of Washington, USA
Find publications in PubMed
Since 2010, Dr Banks has been a Professor in the Division of Gerontology and Geriatric Medicine, Dept of Medicine, University of Washington School of Medicine. Seattle. Since 2016, he has been the Associate Chief of Staff – Research & Development for the Veterans Affairs Puget Sound Health Care System. He is a former Editor-in-Chief of Current Pharmaceutical Design and is currently on 16 editorial boards. He received his MD from University of MO-Columbia in 1979 and did training at Tulane University. He is author of over 600 non-abstract publications.
His research interests for 40 years have been the investigation of the mechanisms by which the brain and body communicate through blood-borne mechanisms and how such knowledge can be used to treat human diseases. Understanding these mechanisms has necessitated an in-depth study of the blood-brain barrier (BBB). The work has contributed to modern concepts of the BBB, including its ability to act more as a regulatory interface between the blood and brain than as an absolute barrier. He has strong interests in understanding how the BBB responds to physiological changes and reacts to, mediates, and even causes disease states. In this regard, he has a long-standing interest in questions related to the mechanisms by which pathogens interact with and cross the BBB. Current areas of interest include blood-brain barrier, peptides, cytokines, regulatory proteins, obesity, drug delivery, Alzheimer's disease, LRP-1, P-gp, diabetes and the CNS, neuroAIDS, SARS-CoV-2, neuroinflammation, neuroimmunology, aging, and insulin.