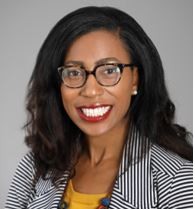 Dr. Sadhana Jackson, Editorial Board Member
National Institutes of Health, USA
Find publications in National Cancer Institute: Center for Cancer Research
Dr. Sadhana Jackson is a physician scientist at the National Institutes of Health. She is a board-certified pediatrician and pediatric hematologist/oncologist with clinical expertise and research efforts related to the blood-brain barrier and malignant glioma. Dr. Jackson's clinical practice focuses on drug delivery of systemic agents for pediatric malignant brain tumor patients. She has extensive experience with use of intracerebral microdialysis to evaluate optimal drug entry in malignant tumors. Her research focuses on understanding the heterogeneous permeability of the blood brain barrier among malignant brain tumors, ultimately to transiently disrupt the barrier and improve CNS drug entry. Her laboratory studies aim to identify vasoactive mediating drugs that effectively target both aggressive tumor cells and the restrictive neurovascular unit, using various in vitro functional assays and brain tumor models. She is using intracerebral microdialysis, to measure drug concentrations in pediatric patients with recurrent high grade gliomas as part of a multi-institutional clinical trial.