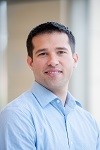 Robert Bell, Editorial Board Member
Ascidian Therapeutics, USA
Find publications in PubMed

Robert received a PhD in Pathology studying the role of cerebral vascular dysfunction in Alzheimer's disease at the University of Rochester. He then completed an AHA funded postdoctoral fellowship in cardiovascular biology and held a Research Assistant Professor position in the Department of Neurosurgery at the University of Rochester Medical Center. He joined Pfizer's Neuroscience Research Unit in 2012 and built a preclinical research lab focused on vascular targets in central nervous system (CNS) disorders and drug delivery across the blood-brain barrier. In 2017, Robert joined the Rare Disease Research Unit at Pfizer where he led a group focused on developing novel AAV-based gene therapies for rare neurological and metabolic conditions. He has authored over 30 scientific papers, served on the editorial boards of the Journal of Alzheimer's Disease and Fluids and Barriers of the CNS, is a scientific advisory board member for the Hereditary Neuropathy Foundation, held a collaborating adjunct faculty appointment at the University of Rhode Island Institute for Neuroscience, and was a steering committee member for the NIH's Accelerating Medicines Partnership for Parkinson's Disease. He has had a long-standing interest in understanding how the vascular and other fluid systems in the body contribute to health, disease, and the biodistribution of therapeutic molecules. In 2021, Robert joined Ascidian Therapeutics, a biotech startup that uses unique molecular technology to unlock gene therapy, where he is Vice President and Head of Research.