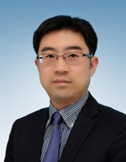 Masanori Tachikawa, Editorial Board Member
Tohoku University, Japan
Find publications in PubMed
Dr Masanori Tachikawa is currently a Professor in Graduate School of Biomedical Sciences at Tokushima University. He received his PhD on Pharmaceutical Sciences from Tohoku University, Japan, in 2005 and did post-doctoral research training in the field of neuroscience at the University of British Columbia, Canada. He had worked in Faculty of Pharmaceutical Sciences at University of Toyama (the former Toyama Medical and Pharmaceutical University), Japan, as an Assistant Professor, from 2005 to 2011. He has published 126 peer-reviewed articles and 13 book chapters/reviews. His research experience covers the pharmacokinetics, imaging, pathophysiology and anatomy of the biological brain barriers. He is now working on the application of microfluidics and mass spectrometry to the systems biology and pharmacokinetics of the brain barrier logistics.