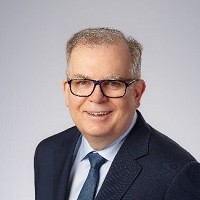 Mark Hamilton, Associate Editor
University of Calgary, Canada
Find publications in PubMed
Dr Mark Hamilton, MDCM, FRCSC, FAANS, is from the University of Calgary, Department of Clinical Neurosciences, Division of Neurosurgery. Dr Hamilton did his Bachelor of Science degree (with distinction) at the University of Toronto and then graduated from McGill University Medical School in 1983. He did his Neurosurgery Residency at the University of Calgary and received his FRCSC in 1991. He did Fellowship training in the cerebrovascular, skull base, and pediatric Neurosurgery at the Barrow Neurological Institute in Phoenix, Arizona, and joined the University of Calgary Department of Clinical Neurosciences in 1994, where he is currently a Professor of Neurosurgery with additional appointments in the Department of Surgery and the Department of Pediatrics. He was the Chief of the Division of Pediatric Neurosurgery from 2002-2011. He is head of the University of Calgary Adult Hydrocephalus Program which he established along with the University of Calgary Adult Hydrocephalus Clinic in 2008. Dr Hamilton is the chair of the Adult Hydrocephalus Clinical Research Network (AHCRN), which has eight clinical sites in three countries, Past-President of the Hydrocephalus Society (International Society for Hydrocephalus and Cerebrospinal Fluid Disorders (ISHCSF)), a member of the Board of Directors of the Hydrocephalus Association (HA), Vice-Chair of the Medical Advisory Board (MAB) of HA, a member of the Board of Directors of Hydrocephalus Canada. His current main clinical and research interests are the diagnosis and management of hydrocephalus in adults. The AHCRN has undertaken a 2021 NIH-funded, blinded, randomized clinical trial to assess the efficacy of shunt treatment in patients with a diagnosis of idiopathic Normal Pressure Hydrocephalus (iNPH).