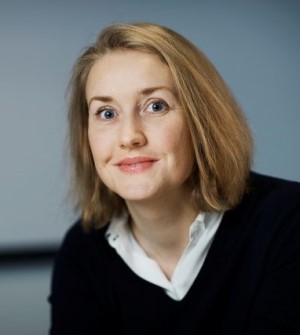 Marie E. Rognes, Editorial Board Member
Simula Research Laboratory, Oslo, Norway
Find publications in PubMed

Marie E. Rognes is Chief Research Scientist in Scientific Computing and Numerical Analysis at Simula Research Laboratory, Oslo, Norway. She received her Ph.D from the University of Oslo in 2009 with an extended stay at the University of Minneapolis, Twin Cities. She has been at Simula Research Laboratory since 2009, led the Department for Biomedical Computing from 2012-2016 and currently leads a number of research projects focusing on mathematical modelling and numerical simulation of cerebral fluid flow. Rognes is the winner of the 2015 Wilkinson Prize for Numerical Software, the 2018 Royal Norwegian Society of Sciences and Letters Prize for Young Researchers within the Natural Sciences, and a Founding Member of the Young Academy of Norway. Rognes main research focus is the development and analysis of mathematical models and large-scale numerical simulations of brain mechanics across scales - from the cellular to the organ level - including the interaction between solid and fluid dynamics and glial electrophysiology.