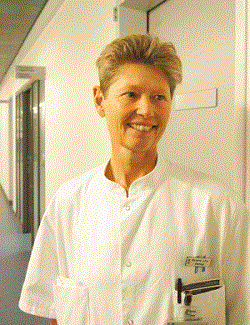 Marianne Juhler, Editorial Board Member, Copenhagen University Hospital, Denmark.
E-mail: Marianne.juhler@gmail.com
Marianne Juhler is professor of neurosurgery at Copenhagen University Hospital and visiting professor at Aarhus University hospital. MJs main clinical interests are treatment of hydrocephalus, clinical application of ICP monitoring and pediatric neurosurgery. Her research is closely related to her clinical work counting 171 PubMed listed papers (November 2022) and contributions to several textbooks. MJ is the leader of Copenhagen CSF Study Group whose mission is translational integration between experimental and clinical research, exploiting inspiration from clinical problems to formulate research questions, and subsequently applying results from this research to solve notoriously difficult issues about clinical hydrocephalus management. MJ received the Olivecrona Award in 2013 for these achievements.