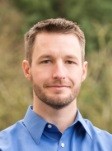 Jeffrey Iliff, Editorial Board Member
Oregon Health and Science University, USA
Find publications in PubMed
Jeffrey Iliff is a Professor of Psychiatry and Behavioral Sciences and of Neurology at the University of Washington School of Medicine. He also serves as the Associate Director for Research at the VISN 20 Mental Illness Research, Education and Clinical Center at the VA Puget Sound Health Care System. He trained in vascular physiology and neuroscience and was part of the research team at the University of Rochester Medical Center that defined a perivascular network, termed the 'glymphatic system', which facilitates the exchange of CSF and brain interstitial fluid. His recent studies have shown that the glymphatic system fails in the aging brain and in the young brain after traumatic brain injury. These latter studies suggest that ongoing impairment of the brain's waste removal system after brain trauma may be the basis for the link between brain trauma (such as concussion) early in life and the development of dementia in the decades that follow. Research in his lab now focuses on identifying the molecular changes that underlie glymphatic system failure with aging and after trauma, extending these experimental studies into human subjects and clinical populations, and discovering ways to co-opt the glymphatic system to improve drug delivery throughout the brain and spinal cord.