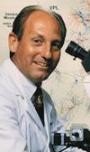 James (Pat) P McAllister, Editorial Board Member
Washington University School of Medicine, USA
Find publications in PubMed

James P. McAllister II, PhD is Professor in the Department of Neurosurgery, Division of Pediatric Neurosurgery at Washington University and the Saint Louis Children's Hospital. His interdisciplinary approach includes a variety of translational research initiatives to advance understanding of the pathophysiology of hydrocephalus and develop improved treatments for this insidious disorder. Dr McAllister received his Ph.D. from Purdue University in 1976, and following postdoctoral training at the University of Vermont School of Medicine, has held staff positions at the UCLA Mental Retardation Research Center, Temple University School of Medicine, the Cleveland Clinic Foundation, the Detroit Medical Center/Wayne State University, and the University of Utah prior to joining Washington University in July, 2014. Dr McAllister has dedicated nearly 31 years to the study of hydrocephalus, and recently was given the Robert H. Pudenz Prize for Excellence Cerebrospinal Fluid Physiology and Hydrocephalus by the International Society for Pediatric Neurosurgery. In addition to advancing our understanding of the neuronal damage that occurs in the hydrocephalic brain, his introduction of shunting experiments in the mid-eighties has contributed to what is known about the potential for recovery after treatment. Working closely with bioengineers and pediatric neurosurgeons, he also explores treatments that could supplement surgical approaches (cerebrospinal fluid shunting) by protecting neurons or promoting regeneration in the hydrocephalic brain, as well as developing shunt systems that resist cellular obstruction.