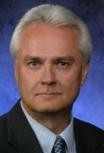 James Connor, Editorial Board Member
Pennsylvania State University, USA
Find publications in PubMed

James R. Connor, Ph.D. is a Distinguished Professor, Vice chair of Neurosurgery, Director of the Center for Aging and Neurodegenerative Diseases and co-Director of the Program in Neuro-oncology at Penn State M.S. Hershey Medical Center. Dr Connor's research program is focused on understanding the mechanisms for regulation of iron in the brain. Connor's group pioneered the development of the field of iron in neurobiology. Connor and his team have identified the contribution of iron mismanagement in the brain to numerous neurological diseases such as Alzheimer's and Parkinson's, multiple sclerosis, amyotrophic lateral sclerosis and more recently Restless Legs Syndrome.