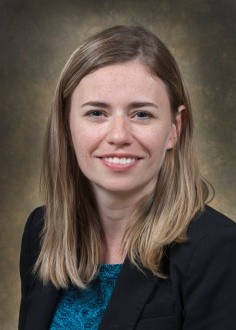 Carolyn Harris, Associate Editor
Wayne State university, USA
Find publications in PubMed
Carolyn Harris is currently an Associate Professor at Wayne State University in Detroit, Michigan. She is broadly interested in understanding neuroinflammation and cell-biomaterial interactions in neurological conditions. Using translational research, bench top 3D culture models, and high-throughput microfluidic models, Dr. Harris works to understand how local environments impact how and why failure of chronic indwelling devices occur when implanted in the brain. Her laboratory is currently studying these concepts pertinent to hydrocephalus, specifically focused on the influence of variable degrees of neuroinflammation and CSF dynamics and how they dictate shunt obstruction. Dr. Harris received her bachelor's degree from Purdue University and her PhD from the University of Utah. She then completed a postdoctoral fellowship at Seattle Children's Research Institute's Center for Integrative Brain Research.