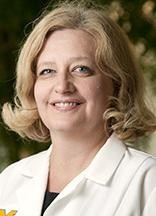 Anuska V. Andjelkovic, Editorial Board Member
University of Michigan, USA
Find publications in PubMed
Dr. Anuska Andjelkovic, MD, PhD is Professor of Pathology and Research Professor of Neurosurgery. Dr Andjelkovic received her M.D. from University of Nis Yugoslavia (Yugoslavia/Serbia), and completed graduate studies at University Belgrade Serbia, in Neuroscience. Dr Andjelkovic completed her postdoctoral training at University of Connecticut, Medical school and in 2001, she joined the faculty of the Department of Neurosurgery and Department of Pathology, University of Michigan.

Since 2001 she developed research program focused on blood brain barrier dysfunction in neuroinflammation and cerebrovascular disease. Her main research areas are tight junctional protein dynamics, the complexity of junctional protein-protein interaction, signaling and epigenetic processes involved in barrier remodeling in stroke, aging and age associated small vessels disease (cerebral amyloid angiopathy); the molecular mechanism involved in cerebral cavernous malformation (CCM) lesion leakage and hemorrhagic transformation; the detrimental effect of inflammation on stroke recovery; modulation of tight junctions with small peptides for efficient drug delivery across BBB.