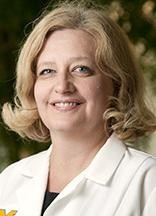 Anuska V. Andjelkovic, Editorial Board Member
University of Michigan, USA
Find publications in PubMed
Dr. Anuska V. Andjelkovic, MD, PhD is Associate professor at Department of Pathology and Associate Research professor at Department of Neurosurgery.
Dr Andjelkovic received her M.D. from University of Nis Yugoslavia (Yugoslavia/Serbia), in 1990 and completed graduate studies at University Belgrade Serbia, receiving M.Sci in 1996 and Ph.D. in Neuroscience 1999. From 1996 to 2001 Dr Andjelkovic complete her postdoctoral training at University of Connecticut, medical school in laboratory of Dr Nada Zecevic (Department of Medicine) and Dr Joel Pachter (Department of Pharmacology)
In 2001, Dr Andjelkovic joined the faculty Department of Neurosurgery as Assistant Research professor and in March 2005 she joined the faculty of the Department of Pathology, University of Michigan, as an Assistant Professor-tenure track. In September of 2012, she was promoted to rank of Associate professor of Pathology (with tenure) and Associate Research professor of Neurosurgery.
Dr Anuska Andjelkovic research is focused on molecular mechanism of cerebrovascular diseases. She is recipient of several NIH grant awards, American Heart Association and American Diabetes Association awards. She is member of Molecular and Cellular Pathology and Neuroscience graduate program at University of Michigan.