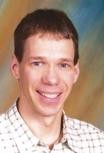 Marc Del Bigio, Editorial Board Member
University of Manitoba, Canada

Find publications in PubMed

Marc Del Bigio is currently Professor in the Department of Pathology, University of Manitoba, Canada and Canada Research Chair in Developmental Neuropathology (2004-2017). He received his MD (Manitoba, Canada) in 1982 and PhD (Manitoba) in 1987 in Experimental hydrocephalus.
He received the FRCPC in 1993 in Neuropathology from Toronto. He was awarded the Robert Pudenz award for excellence in CSF physiology in 2010
His research interests include hydrocephalus, neuropathology, electron microscopy, microscopy.
Email: Marc.Delbigio@med.umanitoba.ca