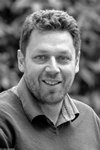 Jérôme Badaut, Editorial Board Member
University of Toulouse, France
Find publications in PubMed

Dr Jérôme Badaut received his PhD degree in 1999 in Neuroscience at University of Paris VI (France) after his training in the cerebrovascular field in the CNRS laboratory of Dr Jacques Seylaz. After a postdoctoral fellowship at University of Lausanne in Prof P.J. Magistretti and Prof L. Regli laboratories, he developed a strong interest in the roles of astrocytes in the neurovascular unit after stroke. He set an international expertise on the role of the astrocytic water channels in edema processes after brain injuries and also in other functions such as brain energy metabolism. He was then group leader in Neurosurgery departments at Lausanne and then Geneva (Switzerland) before moving on to assistant professor position in departments of pediatrics and physiology of the School of Medicine in Loma Linda University (CA, USA). Then, he started to inquire into the role of neurovascular unit in pediatric traumatic brain injury. Dr Badaut is now tenured research officer at The National Center for Scientific Research (CNRS, France) in "Institut des Neurosciences Cognitives d'Aquitaine" (INCIA, UMR5287 CNRS-University of Bordeaux), where he is pursuing his interest in neurovascular dysfunctions post-injury as a potential therapeutic target.